THIS IS THE PLACE TO CREATE YOUR
Welcome to The Mark Hotel
The Mark Hotel has become a firm favourite with Lambton locals and visitors alike. Fully renovated in 2007, the contemporary interior presents a warm and welcoming ambience in a suburban setting.  Our beer garden was also renovated in 2019.
A modern sports bar sits at the front of the hotel, featuring the latest technology, betting facilities and LED screens – the perfect spot for sport lovers.
This suburban hotel is a stylish offering, bustling with local life. It really does hit the Mark!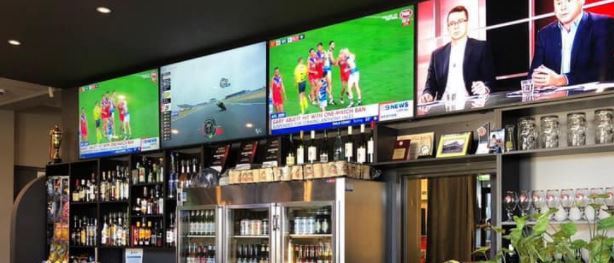 Trading Hours
Hotel:
Sunday, Mon & Tues 11am – 9pm
Wed & Thurs 11am – 10pm
Friday & Saturday – 11am – Midnight
Bistro:
Lunch
Mon – Sun 12pm -2pm
Dinner
Monday – Thurs 6pm -8pm
Fri & Sat 5.30pm – 9pm
Sunday 5.30pm – 8pm
(Bistro Hours may vary)
Menu
Specials
Drinks
Non-alcoholic Drinks
Menu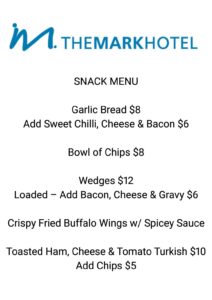 Specials
Drinks
Non-alcoholic Drinks
The Mark Hotel is excited to announce we have re-opened our doors! There are a few changes to be aware of moving forward!